Chabad Rabbis are guests of the Governor at Ground Zero on 9/11
http://www.youtube.com/watch?v=G8NYC5Q93UY
South Brunswick Township Menorah Lighting 2010 Sentinel Article

CHABAD RABBI deliver VETERANS DAY INVOCATION Sentinel Article
Israeli official to brief N.J. Jewish leaders on Mumbai terror attacks NJ Star Ledger
Local Rabbi serves as Chaplain at RNC Sentinel Article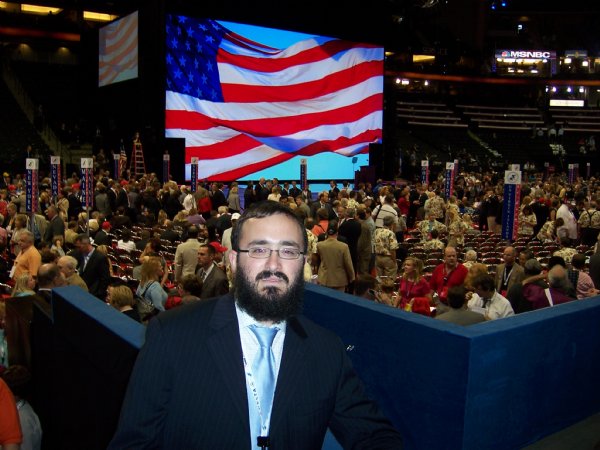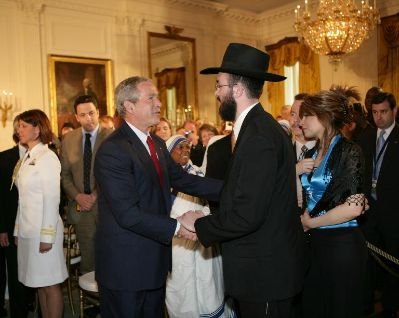 National Day of Prayer, May 4, 2006. East Room in the White House. SBSentinel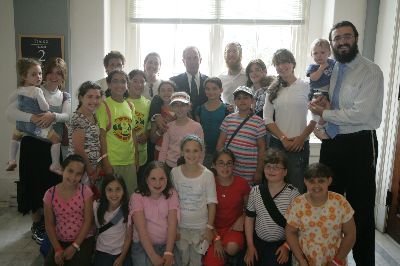 Camp Gan Israel of Central NJ - Travel Division has visited Washington D.C., with stops at the White House, Capitol Hill and briefings by top administration officials.

Rabbi Yosef Carlebach delivers the invocation at the President Bush event held on May 30th, 2007 in Edison, NJ.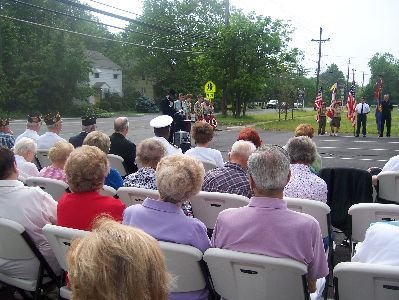 Memorial Day, 2007 South Brunswick, NJ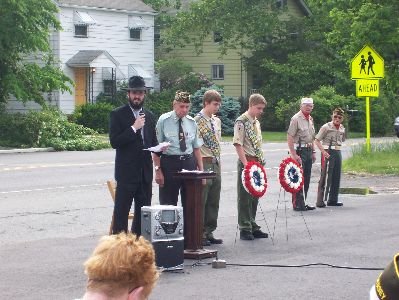 During the South Brunswick VFW Memorial Day service, Rabbi Mendy Carlebach delivered the invocation to a crowd of about 100 people, with Mayor Gambatese and Township council in attendance.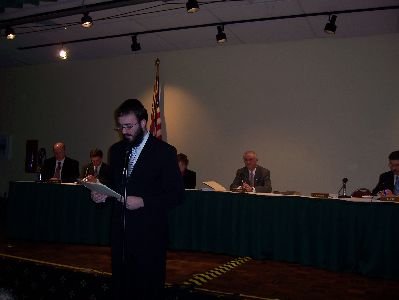 Rabbi Mendy Carlebach delivering the Benediction at the Swearing-In Ceremony of South Brunswick Mayor Frank Gambatese & Councilman Kris Killmurray.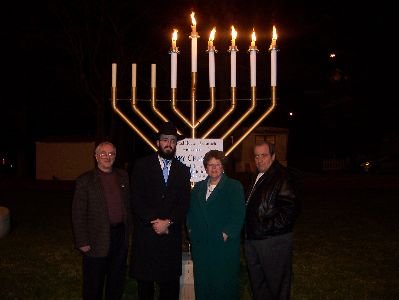 The Official South Brunswick Township Menorah Lighting. L-R: Mayor Frank Gambatese, Rabbi Mendy Carlebach, NJ Assemblywoman Linda Greenstein & Arthur Rodel. Sentinel Article.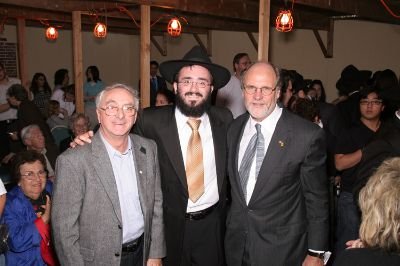 NJ Governor Corzine joins Rabbi Mendy Carlebach and South Brunswick Mayor Gambatese at the Chabad Sukkah for "Sushi in the Sukkah with the Governor. Click on "Governor's Sukkah" tab on left for more photos... Click for Sentinel article... NJ Jewish News

High Holidays in South Brunswick

Chabad prays for a safe Israel

South Brunswick Rabbi attends White House Ceremony

Chanukah in The Brunswicks 2005

Chanukah 2005

Rabbi Carlebach delivers invocation at the South Brunswick 9/11 Memorial

Rabbi Carlebach at the 9/11 Memorial

Camp Gan Israel of Central NJ visits the White House

Chabad assists South Brunswick Township

Mayor kindles Township Menorah at Town Hall

Chanukah 2004

Rabbi Carlebach established the Chabad of North and South Brunswick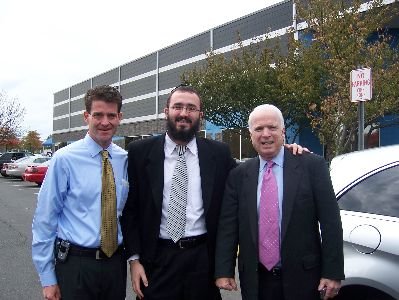 NJ Senator Bill Baroni, Rabbi Carlebach and US Senator John McCain at a recent meeting.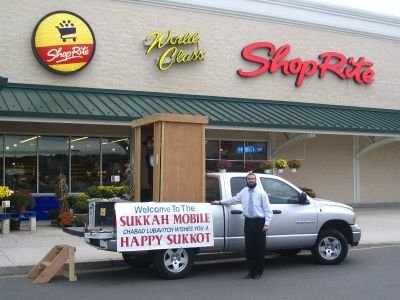 The Sukkah Mobile made stops at local malls, shops, Mayor's Office & Libraries. For more info please call-(732)522-5505.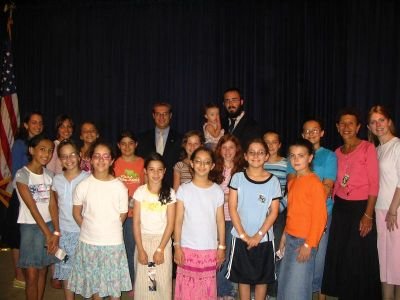 Camp Gan Israel of Central NJ visits the White House! After touring the White House, the campers went to the Executive Building to meet Mr. Jeff Berkowitz-White House Liaison to the Jewish Community & Director of Presidential Scheduling in the Press Briefing Room.